Our Services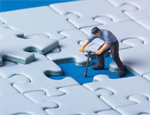 In globalization, the world of work has become more demanding, unpredictable and complex. Organizations must be innovative and has to increase productivity to stay ahead. In the current economy, its people power that makes all the difference. It is quite natural, people power is going to play a significant role in the development of organizations of the future.
Sedum Soft Private Limited is proficient in providing technology focused resources on a contract and FTE basis. We enable competitive advantage to our business partners by identifying key professionals quickly.
Our Staffing services includes: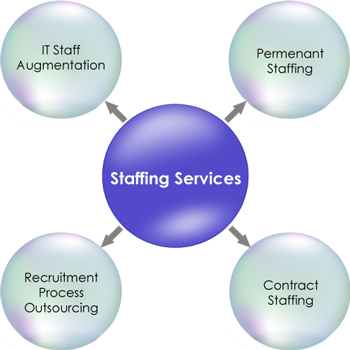 Permanent Staffing
Permanent staffing assignments are those when you look to hire people on your payroll on a permanent basis.
The scope of work for a permanant staffing assignment would include sourcing and initial screening of candidates as well as coordinating of interviews with the client.
Contract Staffing
Contract staffing model provides an excellent opportunity for the client to control their head count and ensures in-time recruitment for critical projects, thus avoiding overheads of a full time employee. Our experts are available for contracting on flexible 'Time and Material (T&M)' billing terms. If you are satisfied with the performance of any or all of the contract employees you can decide to absorb them on to your company rolls at a later stage as per agreed terms.
The primary benefits of contract staffing are:
Allows you to increase staff without increasing headcount.
The ability to hire for specific projects and specific periods of time.
Reduced recruitment costs.
Elimination of employment related issues.
Transfer of complex HR and statutory compliance responsibilities
Can terminate the contract at any point in time with (due notice.)
Recruitment Process Outsourcing
Recruitment Process Outsourcing or RPO is a must use strategic tool for companies to be front runners in the area of talent acquisition. Recruitment Process Outsourcing ,where an employer outsources or transfers all or part of its recruitment activities to an external service provider.
IT Staff Augmentation Services
Staff augmentation is an outsourcing strategy which is used to staff a project and respond to business objectives. The technique consists of evaluating the existing staff and then determining which additional skills are required. We provide staff augmentation in the following areas:
Web Development
Software Development and Engineering
Database Design, Development, and Administration
Network and System Administration
Help Desk and Technical Support
Project Management
Technical Writing